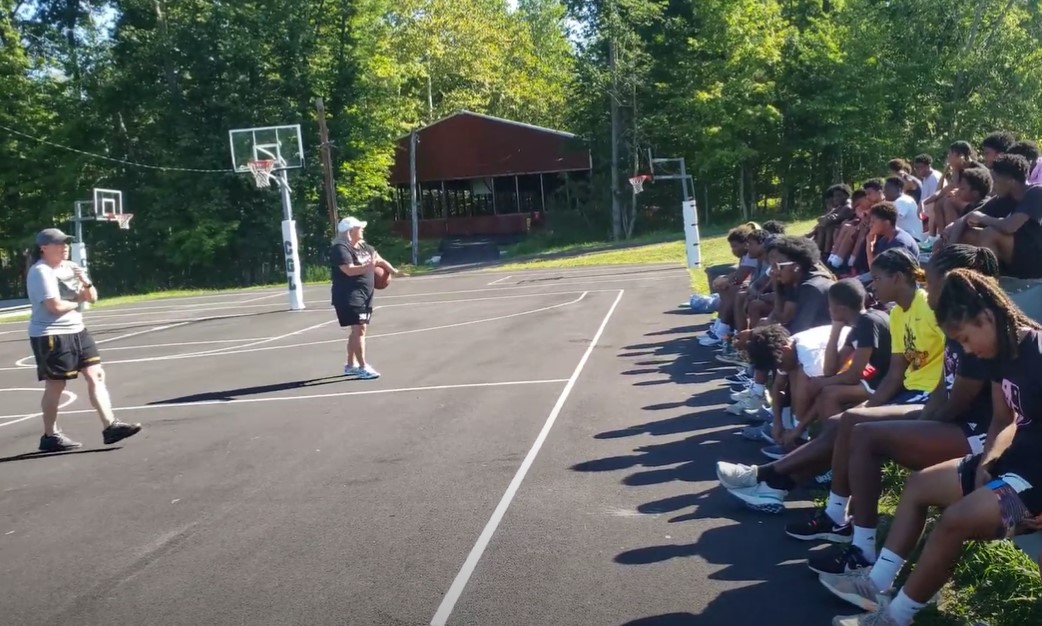 Our sports performance training camp is designed to help young athletes achieve their full potential both on and off the field. We believe that the key to success in sports is a combination of physical training, mental preparation, and access to the latest technology used by professional athletes. That's why our camp offers instruction by top collegiate, Olympic, and professional athletes and coaches, as well as hands-on training with the latest sports technology.
One of the most exciting aspects of our camp is our focus on using technology to improve sports performance. We believe that technology has the potential to revolutionize the way that athletes train and compete. To that end, we provide our campers with access to cutting-edge equipment and software that is used by professional athletes to track their progress and improve their performance.
For example, our campers learn about using wearable fitness trackers and GPS devices to monitor their physical activity, track their progress, and optimize their training regimens. We also provide access to advanced video analysis software, which allows athletes to review and analyze their performances in real-time. By using these tools, our campers can gain a deeper understanding of their strengths and weaknesses, and make targeted improvements to their training and preparation.
Of course, physical training is only one part of the equation when it comes to success in sports. We also believe that mental preparation and a positive mindset are crucial for athletes who want to perform at their best. That's why we provide our campers with instruction on the mental approach to sports, including visualization techniques, goal-setting strategies, and strategies for managing stress and anxiety.
We believe that this kind of mental preparation is especially important for athletes who are hoping to become NCAA college student-athletes. The transition from high school to college sports can be challenging, both physically and mentally. Our campers learn about what it takes to succeed at the collegiate level, and how to prepare themselves for the demands of being a student-athlete.
Overall, we are proud of the impact that our sports performance training camp has had on the young athletes who attend. Our campers leave with a deeper understanding of the mental and physical aspects of sports performance, as well as practical skills and knowledge that will help them excel in their chosen sports. We are honored to have been able to work with some of the top coaches and athletes in the world, and we look forward to continuing to provide top-quality instruction and training to young athletes in the years to come.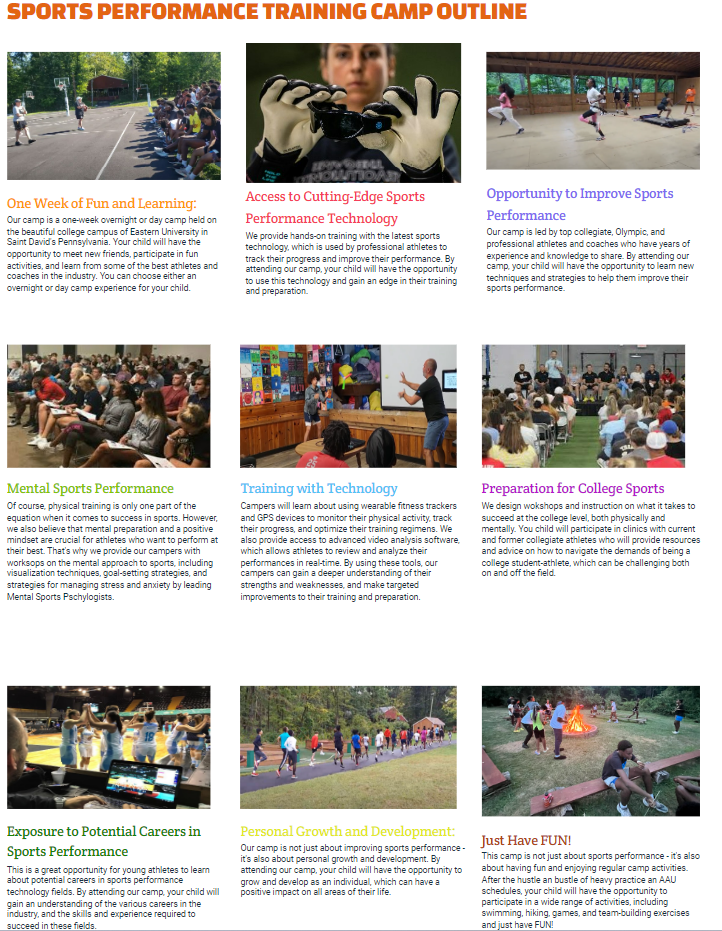 ---
To Fill Out The Registration Form Click Below:
Sports Performance Training Camp Registration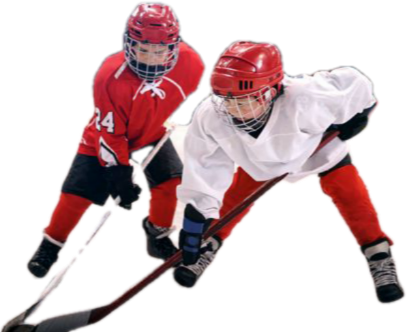 Registration Closes June 24, 2023
________________________________________
Register using Vagaro After Pay Service Here: